Service Areas
Choose us for unmatched water damage restoration services that go beyond expectations. Our skilled professionals are available 24/7, armed with cutting-edge equipment and techniques to handle any water damage emergency. From assessment to repair, we leave no stone unturned in restoring your property. Don't let water damage disrupt your life – entrust us to restore it swiftly and effectively.
Our commitment at 911 Restoration of Metro Detroit East County is to deliver exceptional results with speed and efficiency. Whether it's water extraction or structural repairs. Our highly skilled team is fully equipped to handle any water damage restoration project. With a focus on professionalism, we strive to provide the best possible outcomes.
Flooding or Water Damage? Call Us Today 313-763-3103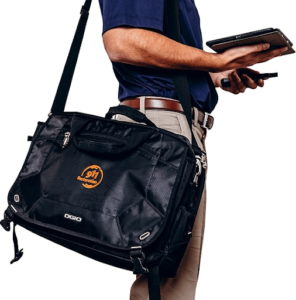 Around-the-Clock Water Removal Services Available
911 Restoration of Metro Detroit East County understands the stress and inconvenience caused by unexpected water damage for residential and commercial property owners. We provide rapid, round-the-clock emergency water damage restoration services every day of the year. Our team prioritizes open communication, keeping you informed and assured that we are working urgently and effectively. Trust us to help you get back on track quickly.
Quick Response Time for Water Emergencies
When water damage occurs in your home or business in Metro Detroit East County, time is of the essence. Our strategically located offices allow our team to respond quickly to water disasters of any scale. We understand the importance of taking swift action to prevent additional damage and mold growth, which is why we provide immediate emergency services. You can rely on us for prompt and reliable assistance, and we are committed to keeping you informed at every stage of the restoration process.
Restoration Professionals with IICRC Certification
Our company is dedicated to providing outstanding results and treating each restoration project with the highest level of care and professionalism. From water extraction to structural repairs and mold remediation, our team is fully equipped to handle any water damage restoration project with expertise and precision.
Step-by-Step Process for Water Damage Restoration
Water damage is an unfortunately common issue that can arise from floods, burst pipes, or leaky roofs. At our company, we understand the immense stress and disruption it can cause. That's why we provide professional and reliable restoration services that are specifically tailored to meet your unique needs. With our team of experienced experts, we take a personalized approach to restoration. We begin by conducting a thorough inspection of the damage, allowing us to develop a comprehensive plan that addresses every aspect of the problem.
1.  First Contact in Emergency Situations
Our team is dedicated to providing exceptional service and support from the moment you reach out to us. We understand that dealing with water damage can be stressful and overwhelming, which is why our friendly and experienced staff will guide you through every step of the process.
2. Preliminary Damage Inspection and Evaluation
A thorough evaluation of the water damage on your property is a critical step in developing an effective restoration plan. Our team takes pride in conducting a comprehensive analysis of the type and extent of damage, which allows us to determine the best course of action. This meticulous scrutiny ensures that we create a personalized plan that addresses all aspects of the damage, resulting in a successful restoration.
3. Water Extraction/ Water Cleanup And Removal
At our company, we know that acting swiftly is crucial in minimizing damage and preventing mold growth after a water damage incident. That's why we make it a priority to start the water removal process as soon as possible. With our cutting-edge pumps and vacuums, we can extract massive volumes of water in one go, making significant headway in restoring your property. We understand how distressing it can be to experience water damage, so you can count on us to take immediate and effective action to restore your home or business to its pre-loss condition.
4. Removal of Moisture and Humidity
After extracting the bulk of the water using powerful pumps and vacuums, we utilize specialized equipment to ensure all moisture is eliminated from your property. Our team uses non-invasive scientific drying techniques, such as air movers and dehumidifiers, to extract any remaining water and thoroughly dry out your property. You can trust us to leave your property completely free from lingering damage.
5. Sanitizing And Cleaning
We go above and beyond to restore your property to its original condition. Our team not only removes water and moisture but also thoroughly cleans and disinfects all affected items and structures. With advanced techniques and specialized equipment, we ensure your property is impeccably clean and smelling fresh.
6. Final Steps In Restoration
When it comes to water damage emergencies, 911 Restoration of Metro Detroit East County understands the importance of a timely and well-executed response. We have developed a well-planned and effective approach to minimize damage and restore your property to its pre-loss condition. Our focus is on providing you with a Fresh Start you can rely on. While our strategy may vary based on the unique circumstances of each case, our ultimate goal remains the same – to safeguard and revitalize your damaged property to the highest standards possible.
Clear Communication During Water Damage Crisis
At 911 Restoration of Metro Detroit East County, we know that communication is key to providing top-notch water damage restoration services. We understand that clear and concise communication is crucial in delivering a hassle-free experience for our clients.
Our team of experts keeps our clients updated throughout the entire process, from the initial emergency call to the final stages of repair and restoration. Our IICRC-certified technicians are available 24/7 to answer any questions or address any concerns our clients may have.
We recognize that water damage restoration can be overwhelming, which is why we prioritize regular updates and reassurance throughout the process. By maintaining clear and consistent communication, we ensure that our clients feel supported and satisfied with the results of their water damage situation.
You can trust our team to provide exceptional water damage restoration services that prioritize communication, ensuring that you are informed and supported every step of the way. Contact us today to learn more about how we can help restore your property to its pre-damaged state!
Reliable Water Damage Restoration Services for You
With a dedication to delivering exceptional results. 911 Restoration of Metro Detroit East County offers fast and reliable water damage restoration services. Our team prioritizes attention to detail and care. Working diligently to eliminate standing water, dry out affected areas, and repair any damage. No matter how complex the situation. we are committed to restoring your property to its pre-damaged state as quickly as possible.
911 Restoration of Metro Detroit East is located at 17430 Ecorse Rd., Allen Park MI 48101.  
Allen Park
Lincoln Park
Pleasant Ridge
Oak Park

Grosse Pointe
Saint Clair Shores
Farmington